Outreach:  the act of reaching out (to our community)
Outreach 2020 – 2021
Some of our outreach efforts during the Covid – 19 Pandemic have been:
Outreach 2019 and before
Performance by and with Musica Intima December 17, 2019
https://www.musicaintima.org/sing-lullaby
Last night, December 17, Musica Intima featuring our own Knox Kids choir delighted a packed house at Knox Church. We are thankful for their beautiful voices and spirit.
Ceilidh 2019 – December 15, 2019
A wide selection of performances together with a Christmas carol service.  Featuring an animated performance of A Christmas Play by the Knox kids which included a Christmas rap.
Shoppers gobbled up cookies of all sorts at Knox Presbyterian Church on Saturday.
The church's second annual You Pick Christmas Cookie Sale and Market featured a large selection of handmade Christmas cookies. The sweet treats were sold by weight – $2.50 per one-quarter pound (4 ounces).
Christmas Tea and Bazaar – November 2, 2019
Join us for our "One Snowy Day"
#Christmas
Tea & Bazaar Saturday Nov. 2 12:00 – 2:30
#Knox
Church Hall 403 East Columbia Street
#sapperton
New Westminster Baked goods and light lunch, tea and coffee, new-to-you items.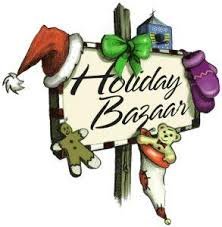 Knox Little Festival of the Arts August 24, 2019
Christian Urban Camp July 2019
Mosque visit February 16, 2019
Knox members visit a local Mosque, Feb 16, 2019


Recently some of our members toured a local Mosque during their open house. Here's what one of our members had to say about their visit…
A Visit for Understanding

On Saturday, Feb. 16th Carol, Gareth and Ron attended the Masjid Al-Salaam Mosque Open House. It was a mission to find the answers to our many questions about Islam and the Muslim religion.

We were welcomed with great enthusiasm and kindness. The mosque is a beautiful building, well designed for prayer and learning. Booths were set up to display the Islamic religious beliefs and to answer the questions of the mulitude of visitors, even one booth labelled "Ask the Imam", and, of course, we did. We also asked questions at several other booths with eager presenters explaining, for example, the history of the religion, the reason for the hijab, the praying five times a day etc. There were several other tables with lots of food.

Carol and Ron decided to take one of the tours of the mosque offered about every half hour. Our tour guide was hard to hear sometimes because of the size of the crowd, but we got most of it. Shoes off twice, once as we entered the men's prayer room and once for the women's. Apparently, because of the prostration during prayers, modesty prevents men and women from praying together. The prayer rooms were very large with beautifully designed ceilings and walls and glass windows that gave lots of light. The mosque library was quite large with many rows of interesting looking books. It was set up as a classroom as well.

The tour guide was not put off by Ron's question about the verses in the Koran that seem to promote the killing of unbelievers. The guide said the verses before and after that verse explained the reasoning. Undeterred, Ron asked about the status of women as put forward in the Koran. The guide was quick to say that men are required to respect women and provide for them. Later, Carol asked a young woman wearing a hijab how she felt about wearing it. She seemed to think it helped her be mindful of her faith. She had only been wearing it for four years, and seemed very happy and especially comforted by it.

The difficult question we asked the Imam was about the seeming lack of, or weak condemnation of the actions of the extremists. We were hoping for a strong response, but the Imam seemed to emphasise the presentation of the positive side of the religion as the answer. He pointed out that perpetrators of crime are never specifically identified when they are Christian, but, if they are Muslim, it's often mentioned. He seemed to feel that commenting on a crime just draws more negative attention.

It was a visit for more understanding, and with the enthusiastic presenters, colourful and informative displays and knowledgeable tour guides, that's just what we got. Like many religions a core belief of the Muslim faith is the love for God, the love and caring for each other and for our world. We learned that the open house will be held again next year –- well worth attending.
Knox Ceilidh 2018 – Featuring a performance of Martin the Cobbler